Angie Stone – "Do What Ya Gotta Do"
I love this song. I'm a little late posting this, yes I know, but Angie Stone has ALWAYS been a favorite of mine, and this song continues that streak. Though her last album Unexpected went largely unnoticed by many, the single "I Ain't Hearin' You" was a nice lil slice of uptempo soul from Angie. However, "Do What U Gotta Do" really does it for me. Angie sounds great, and while the vocal isn't perfect, it's soulful in a way that her voice feels like a familiar warm blanket with a few holes in it from use. And I'm okay with that. Do you like this joint? Both Angie and D'Angelo are making a return this year — it's a good year for SOUL music then! Her new album Rich Girl is coming soon!
Mitchelle'l - "Irene"
Mitchelle'l (This name though? This is wearing me OUT!!) is the latest signee to T.I.'s Grand Hustle Records. His first song to come from this pairing is "Irene". Mitchelle'l gives me hints of a DeBarge (choose one), D'Angelo, and a lil bit of many of those similar types that have come before him. In 2012, with the re-emergence of Angie Stone (see above) and D'Angelo, maybe the time is right for this kind of sound. It's been my experience though that the shadow of D'Angelo is hard to break out of, and Mitchelle'l is not shining THAT brightly with THIS song. However, with Usher waving his glowsticks in arenas overseas, maybe Mitchelle'l can get a breakthrough hit. But he's going to have to change that name LOL. Thoughts?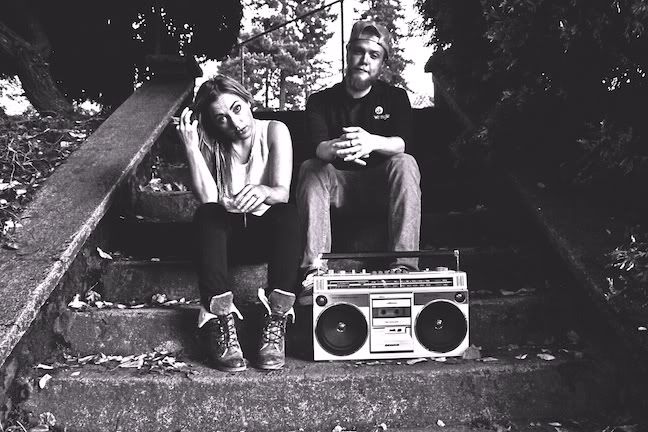 Roane Namuh & Reva DeVito – "Should Have Known"
Local band to my neck of the woods, Portland, OR, Roane Namuh (@RoaneNamuh) & Reva DeVito (@RevaDeVito) are a pair of kids that you wouldn't expect to be making music the likes of which is featured on their project Cloudshine. However, my favorite track from the album is "Should Have Known", and it's a breezy, carefree soulful jam that glides effortlessly along. Reva DeVito is no vocal-powerhouse, but she isn't required to be when paired with the genre-bending producer Roane Namuh. You can turn this joint on, roll down the windows, and enjoy the nice summer day, all day son. Self-described as "space-boogie/funk/soul/jazz/hip-hop/r&b/disco", the project is available at a "Name your own price" price at their Bandcamp page. You should download it. Also check out the title track "Cloudshine". Disco! Roller skates! White people can be funky too, even ones from Portland, OR!